اَلحَمدُلِلهِ رَبِ العَلَمِينَ ؕ وَالصَّلَوةُ وَ السَّلَامُ عَلَى سَيِـّـدِ المُرسَلِين
اَمَّا بَعدُ فَاَعُوذُ بِاللهِ مِنَ الشَّيطَنِ الرَّجِيمِ
بِسمِ اللهِ الرَّحمَنِ الرَّحِيم
السلام عليكم ورحمة الله تعالى وبركاته
Asalamu 3alaykum wa rahmatullahi wa barakatuh
*
Wisdoms attributed to al-Imam `Ali ibn abi Talib



رضي الله عنه

عليه السلام






Within You Is Enfolded The Entire Universe




*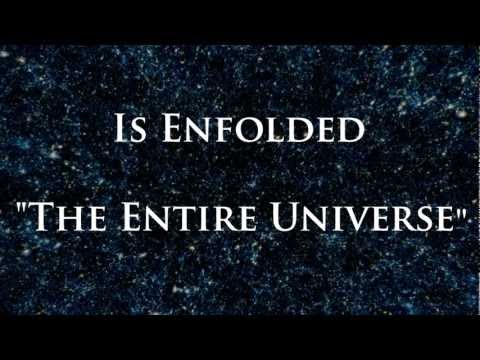 Diwan Imam Ali :


http://lib.eshia.ir/27056/1/71/جرم

Description :

Astrophysicist Dr. Neil DeGrasse Tyson was asked by a reader of TIME magazine, "What is the most astounding fact you can share with us about the Universe?"

This is his answer.

This was answered By Imam Ali (a.s) 1400 Years Ago

*





wa Asalamu 3alaykoum wa rahmatullahi wa barakatuh
Subhanak Allahumma wa bi hamdik. Ashhadu al-la ilaha illa ant. Astaghfiruka wa atubu ilayk



اللهمَّ صَلِّ عَلى سَيِّدِنا مُحَمَّدٍ و عَلى آلِهِ و صَحبِهِ و سَلِّم

Allâhumma salli 'alâ Sayyidinâ Muhammadin wa 'alâ âlihi wa sahbihi wa sallim.




وسُبْحَانَ رَبِّكَ رَبِّ الْعِزَّةِ عَمَّا يَصِفُونَ وَ سَلامٌ عَلَى الْمُرْسَلِينَ وَالْحَمْدُ لِللهِ رَبِّ الْعَلَمِينَ

wa subḥāna rabbika rabbi l-ʿizzati ʿammā yaṣifūn wa-salāmun ʿalā l-mursalīn wa-l-ḥamdu li-llāhi rabbi l-ʿālamīn